What is urban gardening and what are the benefits?
Urban gardening – what does the term actually mean? To make it short: Gardening in a small space to green the city, to make it more livable and sustainable. Whether it's a private garden on the balcony or the cultivation and greening of areas in urban areas such as street beds, house walls and community gardens.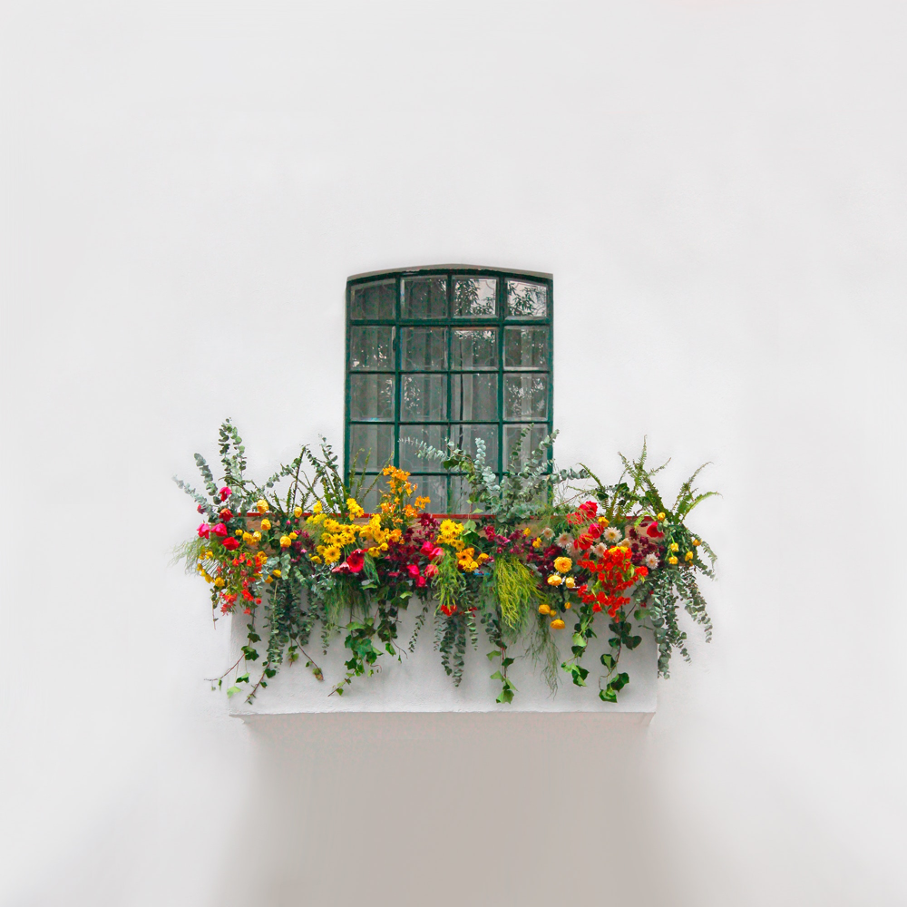 But the city has been gardening for as long as there have been cities! In allotment gardens, for example – that already existed in the 19th century and would drive up the average age of urban gardeners considerably. And didn't modern urban gardening actually start in Cuba due to the food shortage? When it comes to distinguishing what belongs to the forerunners and what belongs to the modern understanding, the definitions in research and the media sometimes differ widely. And when trying to distinguish urban gardening from urban farming and political guerrilla gardening, even more opinions come together.


But whether it's a new name for something that has been eagerly practiced for generations or whether it's a current trend, one thing is certain: cities do a lot of gardening and there are plenty of reasons for it.
10 good reasons for urban gardening:
Urban gardening looks beautiful . A green city is a lot nicer to look at than gray concrete.
Urban gardening is healthy . More plants = more oxygen, so it's good for the climate. And for our psyche anyway.
Urban gardening brings nature to you. Especially when you are very busy and rarely leave the city, your balcony can become your personal green natural oasis.
Urban gardening is good for animals . From bees to butterflies, you will welcome some grateful visitors to your garden.
Urban gardening is fun . Who does not like to see their children grow and reap the harvest?
Urban gardening provides you with groceries . If you want and try your hand at growing vegetables. This saves you one or the other trip to the supermarket and you know where your groceries come from.
Urban gardening is sustainable . Everything you need can be reused. And depending on the size of your project, you avoid the waste that occurs during transport and sale.
Urban gardening upgrades . Your apartment will be expanded by one room and you will proudly invite guests to your balcony. Maybe there's a homemade salad.
Urban gardening is not time consuming . A large garden needs a lot of love and attention, but the care for plants and vegetables on your balcony is relatively manageable.
Urban gardening brings people together . Gardening with others is a lot of fun and the work is easy to share. It doesn't matter whether it's with roommates and partners or larger joint projects.
So go ahead and swing the plant trowel! Gardening on the balcony is also suitable for beginners. We will help you step by step with your project.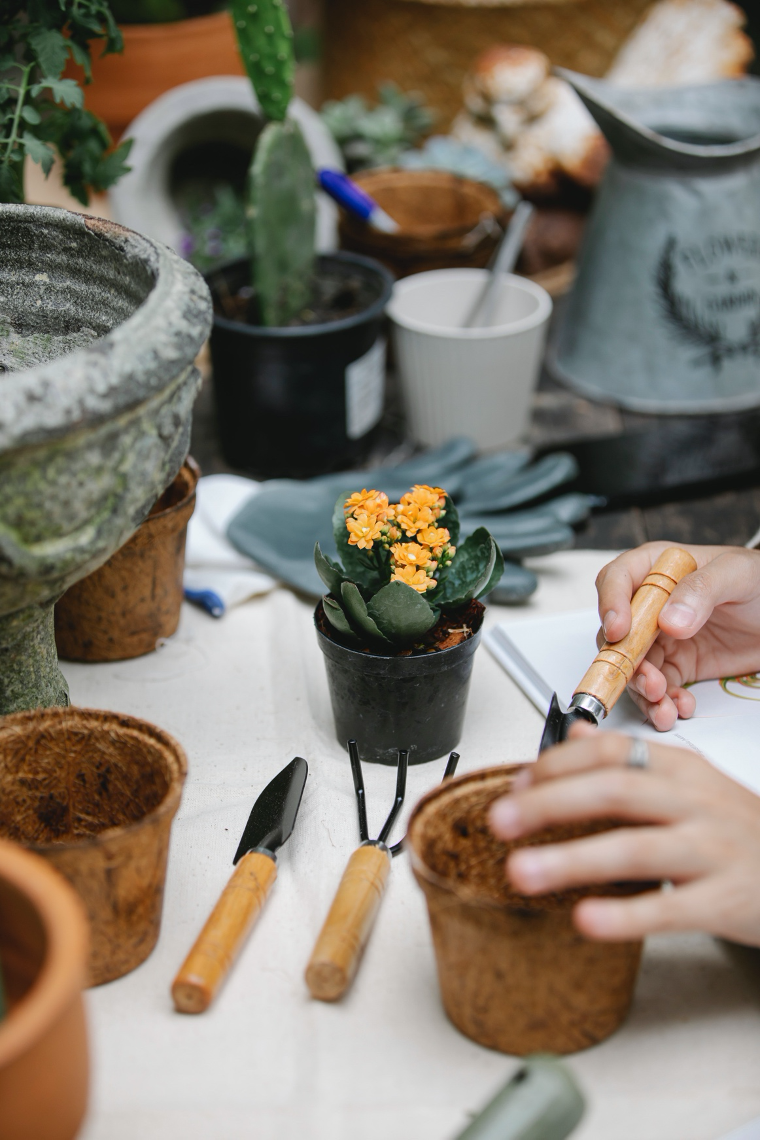 You need this for urban gardening
The answer to that is quite straightforward: not much.
A little space
Some creativity
fun gardening
That's it. It doesn't matter whether you are driven by a beautiful retreat, a green inner city, your own harvest or sustainability. With our tips and ideas, you can find more space for plants than you might initially think. And once started, you will keep looking for more and more possibilities!
Let's go! This is how you start with the balcony garden
What to do with the plants? Choose the right location
Before you dig in the ground, it's worth doing a little check of the situation. In the truest sense of the word, because the location of your garden is crucial for your choice of plants. Is the balcony sunny or shady? Do you have space for a raised bed or would you like to use smaller plant bags to green your wall?
Small balcony, large garden plans
Too small is no excuse! There are great creative solutions even for small balconies and even the smallest corner can be used cleverly. Think of the wall for shelves or plant bags, use narrow raised beds and of course the tried and tested balcony boxes. We have collected a few ideas if you are looking for inspiration for your balcony decoration. If you have a suitable balcony railing, think about decorating with climbing and hanging plants.
Lots of room for creativity
If you have more space for the future garden, you can plan fruit trees in larger tubs or get creative with the planting. How about wheelbarrows filled with soil, planted barrels or an old bathtub, you can plan here depending on the size.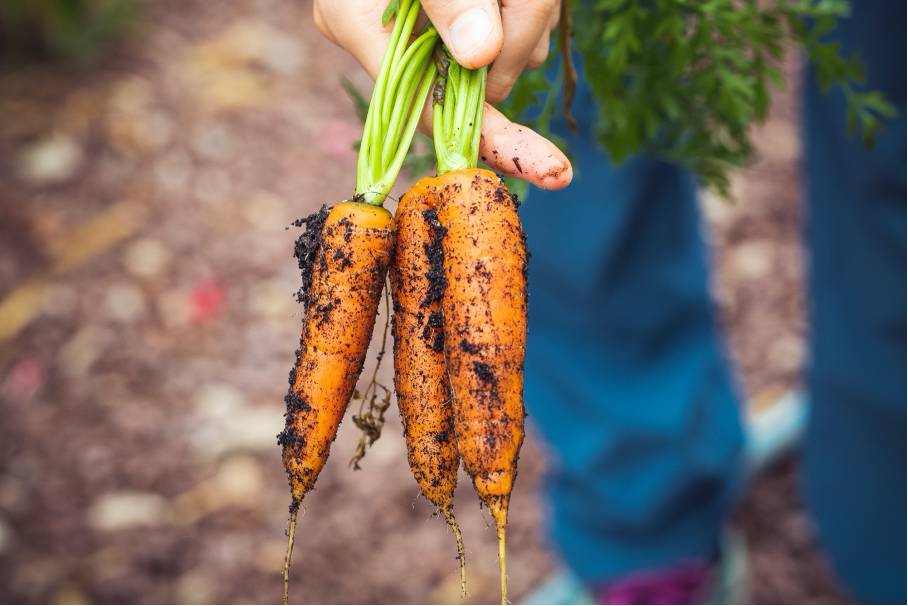 Spoiled for choice: get plants, plant pots and soil
You are slowly approaching your urban gardening project. Once you know where you want your garden to be, you can select the plants, including the containers and soil that go with them. If you look south, you reach for sun worshipers or provide shade, if you face north you look for shade plants.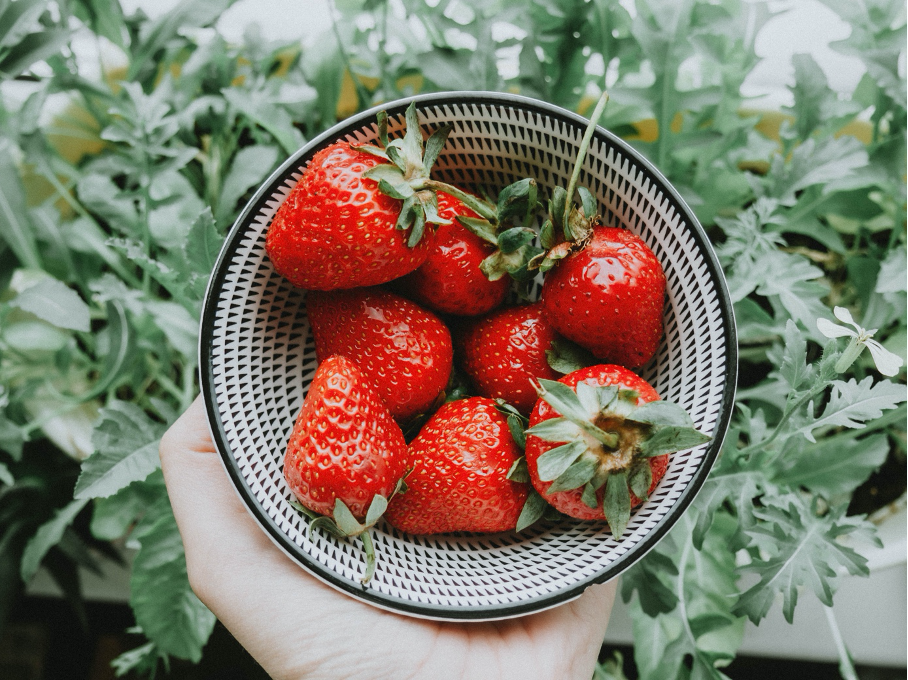 It will be green one way or another and you have the choice of herbs, fruit and vegetables. Just make sure that when it comes to fruit, you choose a suitable variety that, as a small shrub, also feels at home in a bucket.
To help you decide, we have listed a few balcony plants - also suitable for urban gardening beginners!
What can I grow on my balcony?
Vegetables
Herbs
Fruit
Sun
tomatoes
carrots
cucumbers
zucchini
chili
potatoes
rosemary
basil
thyme
lavender
oregano
mint
strawberries
apple (column)
pear (column)
peach
apricot
nectarine
penumbra
celery
radish
pick-lettuces
spinach
Parsley
cress
chives
lemon balm
Raspberries (small)
blueberries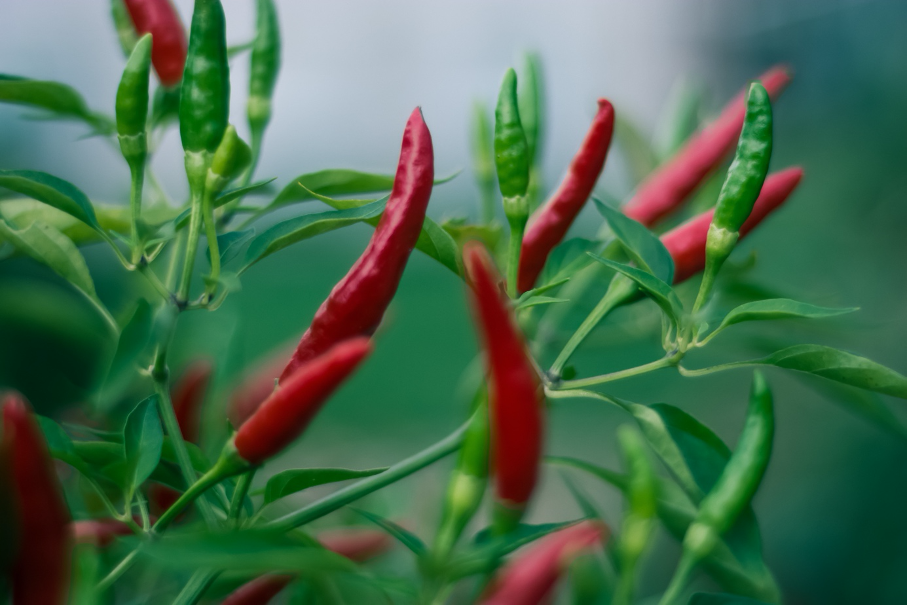 Find suitable planters and soil for balcony plants
You can get creative with the vessels. Whether clay, plastic or metal – where there is enough soil, plants thrive. Just make sure that your pupils have enough space, are placed in suitable soil and that you avoid waterlogging through a water drain. If you want to grow plants, get seeds and potting soil.
We have put together some tips for choosing suitable planters for the balcony for you. and if you already know that you don't have enough time or inclination to care for it, we can support you with our smart watering system including plant pots .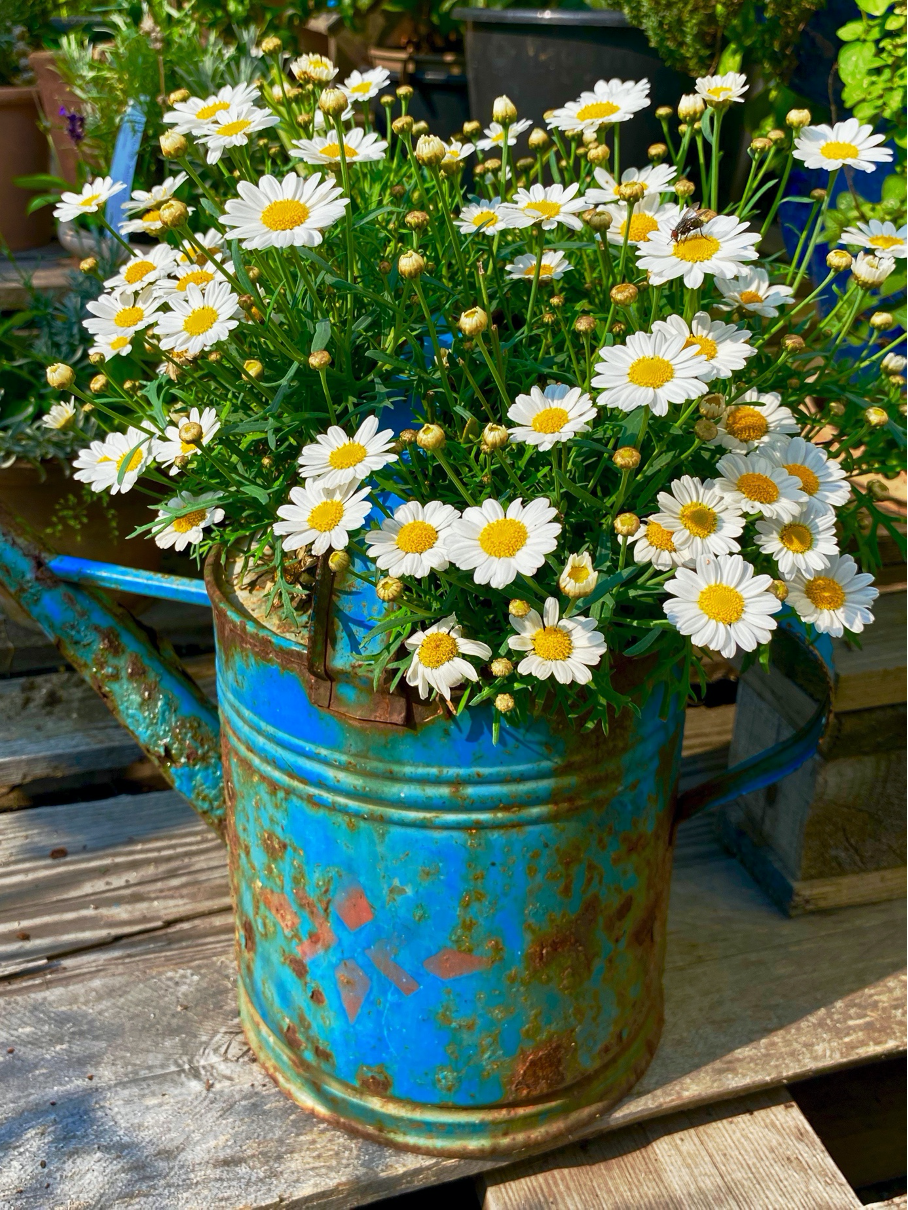 Now you can plant!
You have a concept and got everything? Then let's go, it can be planted. If you want to start from scratch, you prefer your plants first. It's easy to do and you'll love watching them grow!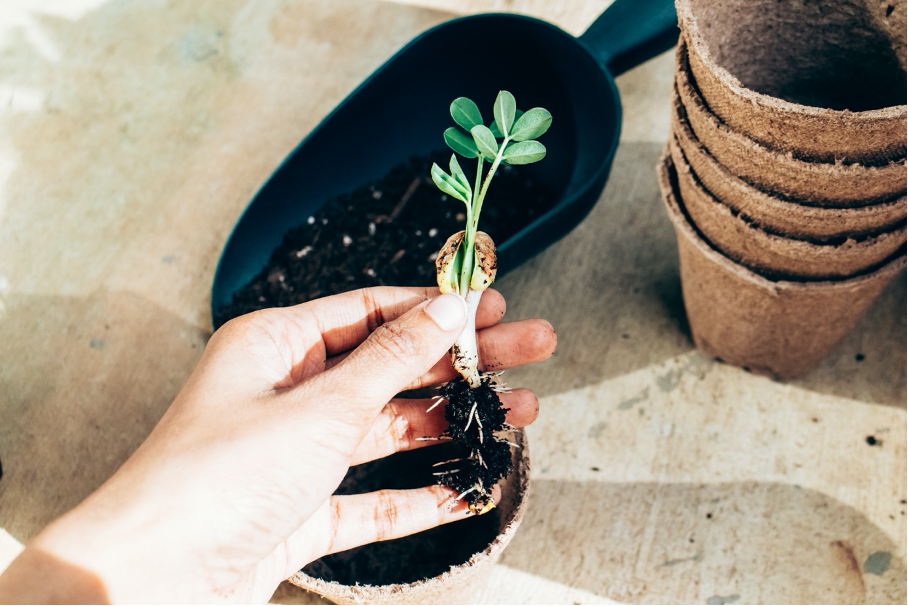 Prefer plants - how does that work?
timing is everything. And that can be slightly different depending on the plant. After you have selected your desired plants, your vegetables or fruit, check the right time for sowing, which is usually on the seed packet. Basically, gardening starts at the end of February / beginning of March! If you now start preferring the herbs and vegetables, your plants will be prepared for the move to the balcony when the temperatures are slightly warmer. However, some, such as tomatoes and chili, do not like it fresh at all and are only preferred from the end of March.
A little tip for working with potting soil: If you work in a box or a large shopping bag that has been turned inside out, you save a lot of clean-up time!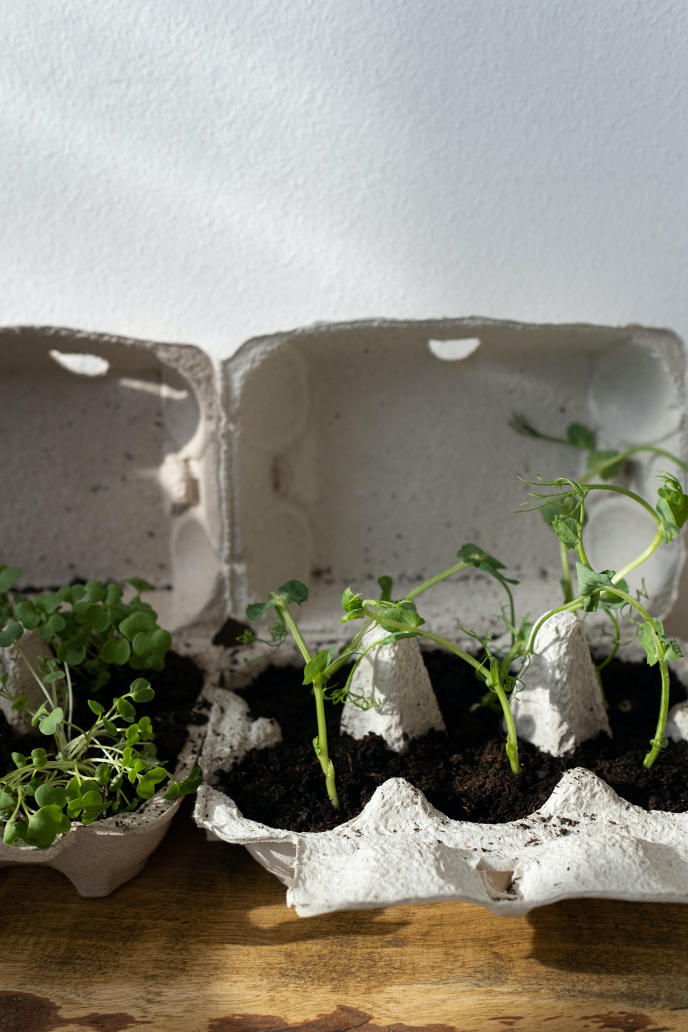 When the time comes, grab small growing containers. You can also make some out of cardboard, repurpose old toilet paper rolls or egg cartons, or grab spring pots from the hardware store, which are later used as they are in the final container. It is important that you fill them with fresh potting soil that contains very little fertilizer. This ensures that the plant does not shoot up too quickly and instead puts its energy into getting stronger. You can prick the young offspring apart as they grow, so-called pricking out, and repot them, or use just one seed per pot. If you use larger pots with several seeds, make sure there is enough distance.
In order for the seeds to germinate, it has to be light and warm, they like a comfortable 25 degrees, which is why a small greenhouse is ideal. You can find this in hardware stores. Alternatively, you can cover the pots with cling film, which has the same effect. However, this should be removed as soon as you see the first plant heads to give mold no chance.
If they are strong enough and the weather is right, the young plants can go outside to turn your balcony into a green paradise. Gradually acclimate them to the environment and let them sit in the sun for a few hours before finally moving them to their pots or borders.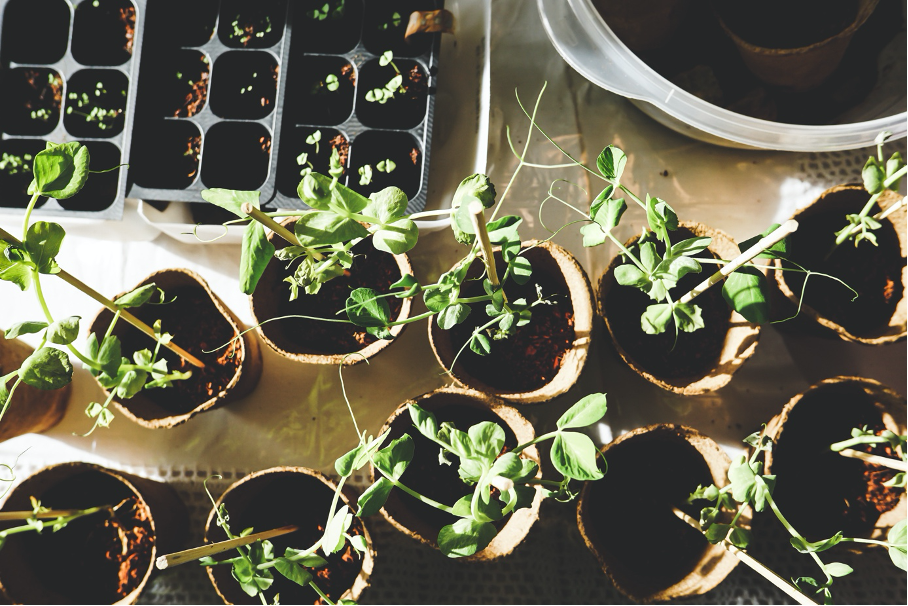 Plant directly - just make it easy for yourself to start
Bringing it forward sounds too strenuous? Then make it a little easier for yourself in your early days as an urban gardener and buy early seedlings. If you don't want to grow vegetables, but different plants, you will find them in different sizes in hardware stores depending on the season. So the following applies here: Check your location and sun needs and off you go.
Plant care on the balcony
The time has come, you stand proudly on your balcony and you can enjoy your Urban Garden. But don't forget to take care of them, otherwise joy quickly turns to frustration. Even as a beginner, you quickly get to know your plants and their needs, some need little water and nutrients, others a little more of both. But you take care of the care in no time at all.
Irrigation on the balcony
Along with enough sunlight, watering is vital for your plants. If you know the water needs of your different pets, it is best to incorporate watering into your daily routine. Ideally in the morning when the sun is still holding back a bit. The rule of thumb is: The soil should always remain evenly moist – especially when the sun is burning down. But if it's too wet, fungi could make themselves at home in the pots.
If you find it difficult to water or you often go away for a long time, that's no reason to despair. We support you with our irrigation system - just check the water level with the app and enjoy your balcony oasis!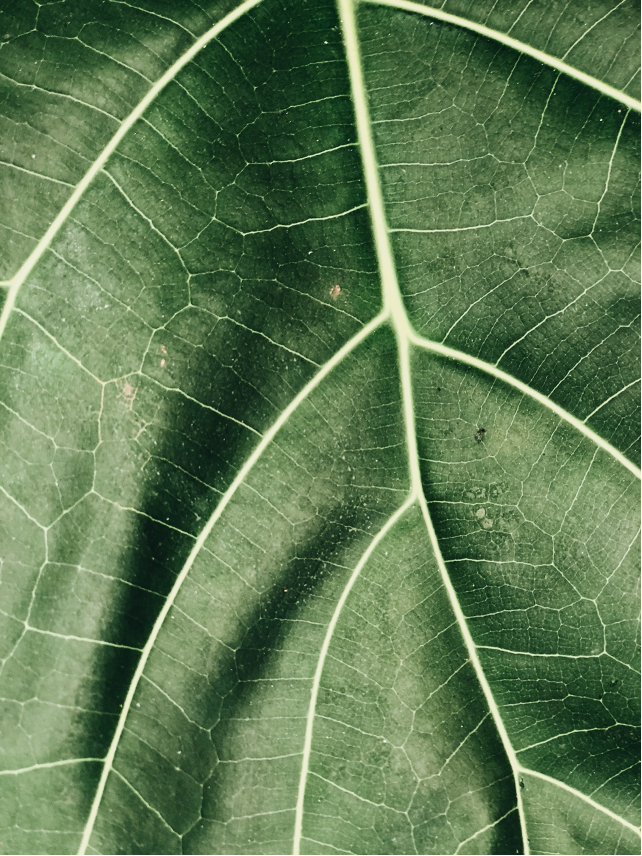 Fertilize balcony plants
From time to time the plants in tubs and pots are happy about a few nutrients. Nitrogen, phosphorus, potash… all of these help to grow shoots, develop buds and strengthen stems. Occasionally you should give them fertilizer so do some research on making the right choice depending on the plant. And of course pay attention to your diet: When it comes to fruit and vegetables, only use what is suitable.
Congratulations, you now have a garden! With the tips, you will definitely be able to enjoy your balcony garden well into the cooler months of the year and maybe even eat home-grown vegetables. Have fun with your very personal urban gardening project!