iOS
Download the app for iPhone, iPad, and macOS (Silicon) from the App Store.

Android
Download the app for tablets & smartphones from the Play Store.
No more withered plants
Boum App
With the Boum App you can monitor and control your Boum irrigation system from your mobile phone. In this way you ensure that your plants are optimally watered, grow well and remain healthy.
Water
warnings
The Boum app notifies you when your water tank is almost empty and needs to be refilled. You can monitor the level of the tank via the app and receive a notification when the level drops below a certain level. This way you can ensure that your plants always have enough water and don't dry out.
Boum controller
Waters 1x daily
You decide when your plants should be watered. This allows you to adapt the watering rhythm to your individual needs.
measures your
balcony climate
The Boum control collects precise data about the solar radiation and the temperature on your balcony and can provide this information via the Boum app. This way you can closely monitor the climate on your balcony and adjust accordingly to ensure your plants are growing in an optimal environment.
Ever growing
Plant Database (Beta)
The Boum plant database is constantly growing and currently includes almost 4000 plants, with useful tips on soil, water, nutrients and temperature. The database is under construction and is available to all Boum App users. The foundations are laid with the help of freely available data. The collected data can then be improved and adjusted by the Boum community, consisting of plant lovers and biologists.
Become a member of the Boum community
Your personal gardening assistant
Herby (Beta)
"Herby" is your personal gardener's assistant who can answer questions about your plants and your Boum irrigation. Herby gives you personalized answers and tips based on your plant data.

Do you want to be among the first Herby testers?
Sign up for the beta here.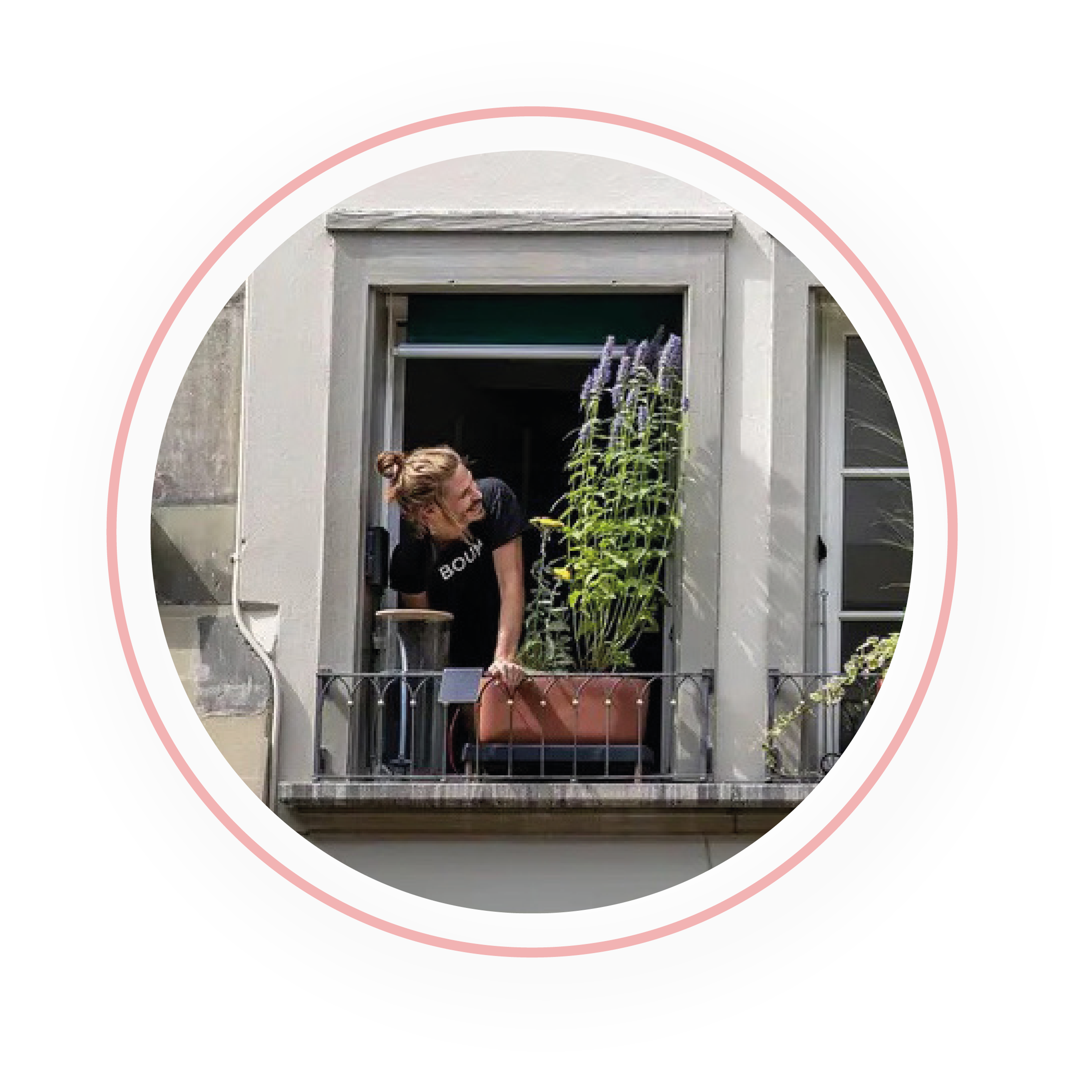 Hi!
I'm Johnny I build the app at Boum.
If you have any questions about the app, data protection or suggestions for improvement, you can contact me directly in the Boum App Chat or at software@boum.garden .