You have decided to turn your balcony into a small summer paradise. Then the question quickly arises: How can I decorate here if my landlord forbids drilling into walls? Because it only becomes cozy with beautiful plants, maybe even a small vegetable garden, suitable lighting and, of course, comfortable seating. And the neighbors are nice, but a little privacy too.
Can I drill into walls and ceilings on the balcony?
To clarify this, it helps to take a look at the rental agreement - it usually regulates exactly whether the balcony wall and ceiling may be drilled. Unfortunately, the answer is often no, since facade changes not only affect the appearance, but unfortunately can also damage the masonry. Theoretically, the landlord is then even entitled to compensation and nobody really wants to pay.
But that's no reason to scrap your plans: there are plenty of ways you can furnish your balcony in a practical and beautiful way without drilling holes. And you have some advantages if you leave the drill in the basement:
If you're about to move out, you already have enough to do. You don't have to worry about repairing the balcony walls.
Want to redecorate? This is fixed with these solutions and you don't have to remove any unsightly traces.
You hit the thumb rather than the nail and have a lot of respect for the impact drill? Then mounting without drilling is the better alternative for you anyway.
If you still have no idea how to set up your balcony - we have put together a few things for you: " Decorate your balcony - tips and inspiration "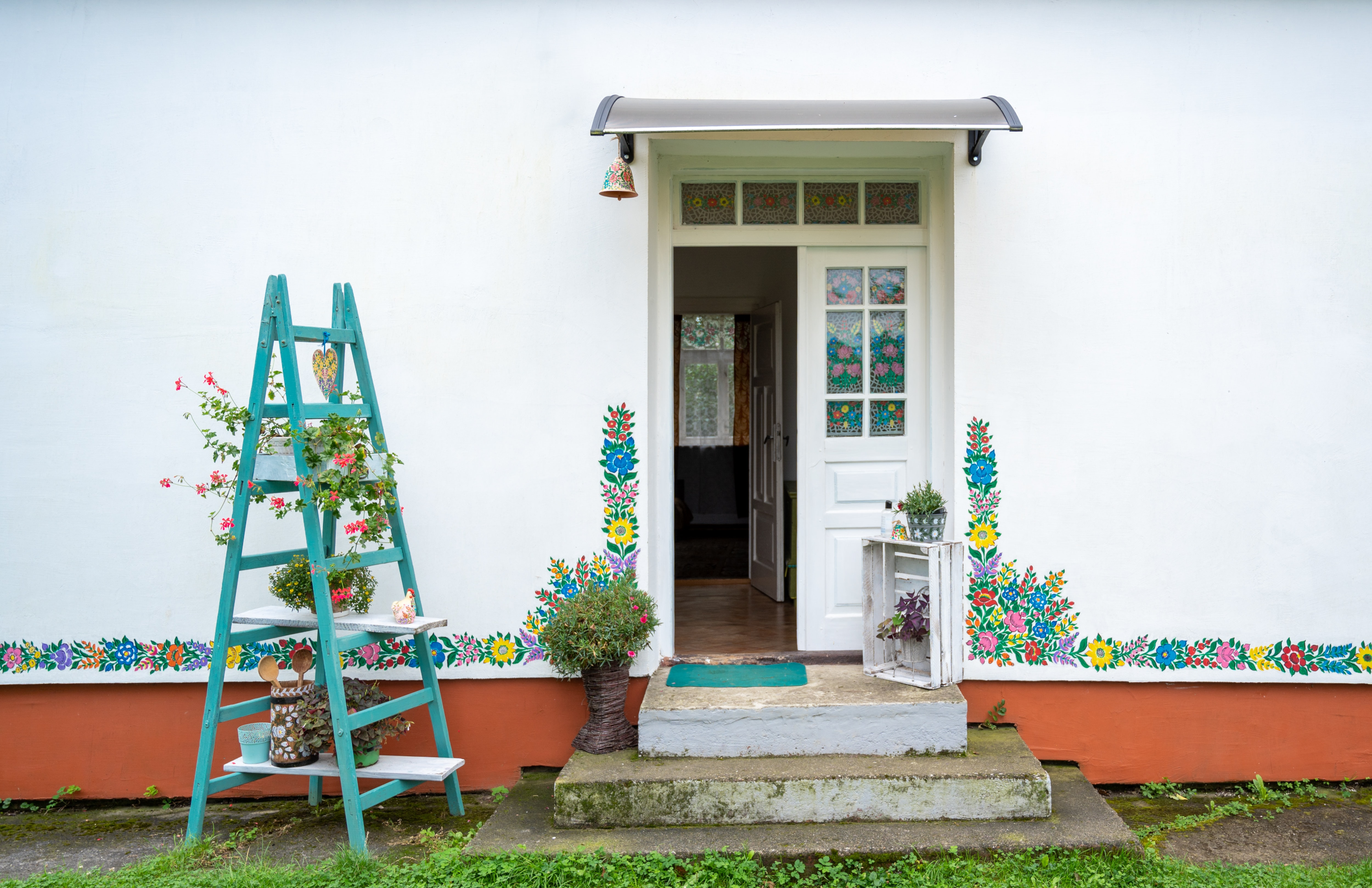 Flowers and climbing aids: beautify the balcony wall
If there is one thing that should not be missing on your balcony, it is flowers and plants, maybe you are also a vegetable gardener? In the case of space problems on small balconies, it is worth including the walls: vertical gardening also serves as wall decoration.
But what if you are not allowed to drill into the walls for shelves, trellises and plant bags? This is one of the easier exercises because there are a variety of options:
Flower stands, particularly beautiful are those with holders for flower pots offset at different heights
Shelves standing on the floor, climbing aids and plant towers
Raised beds: In addition to the large variant for gardens and roof terraces, there are also narrow ones that are wonderful in front of walls or, if there is a little more space, as a room divider.
Hanging pots, for example with macramé holders on stable struts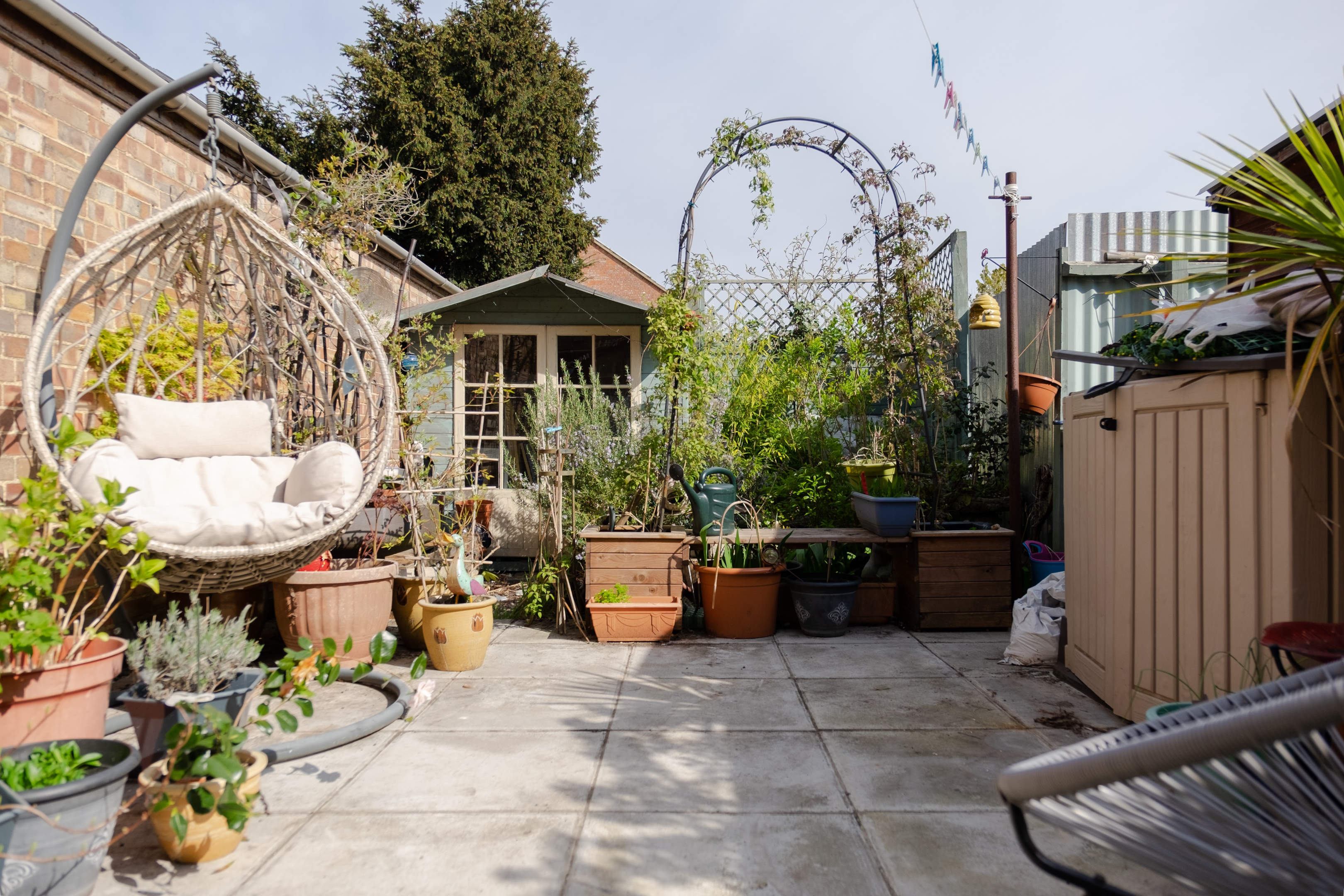 Clever relaxation: ideas for comfortable balcony furniture
We relax especially well when we dangle in the air. The hammock is the epitome of vacation and hanging chairs are perfect as a reading corner.
Admittedly, this is unfortunately not an option for very small balconies, but it is suitable for many. Just measure it out before you dismiss the idea right away. The good news: You don't need heavy tools or a stress test.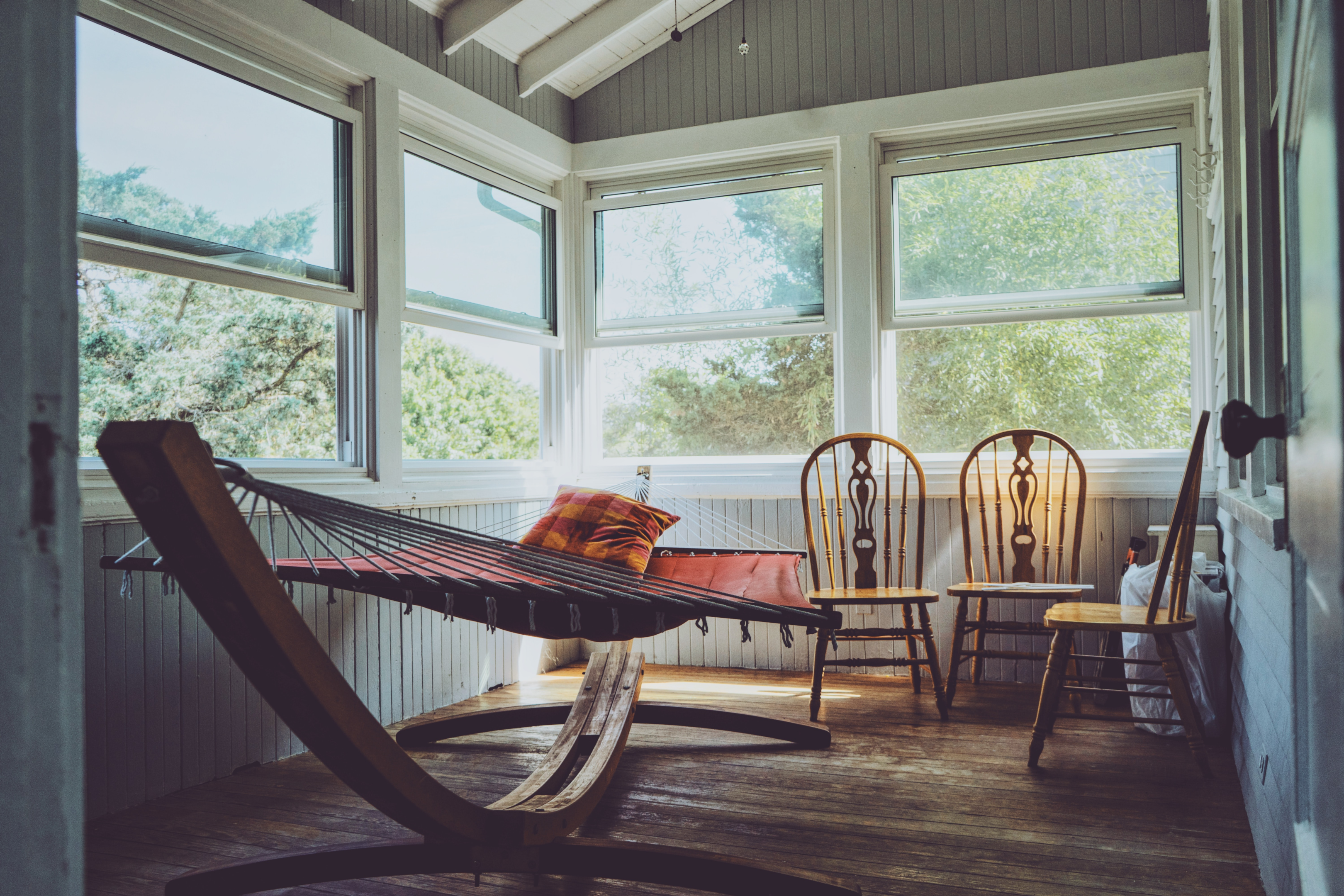 Hammock for the balcony
We want it cozy! The after-work drink in the hammock can quickly become a reality. There are two options: The hammock with a classic suspension or with a frame.
Both transform your balcony into a vacation spot in no time at all and can be dismantled just as quickly if necessary. There are also frames that fold up and you can even align them with the sun throughout the day. But when choosing, there are a few things to keep in mind:
Hang hammocks correctly
Length : The distance between the ground and the hammock should be about half the distance between the two attachment points. In most cases, this amounts to 35-45 centimetres. Otherwise you won't float, but scrape slightly inelegantly across the balcony floor.
Check the stability of your suspension . If you want to hang the hammock on the terrain or struts, these must not be too thin and under no circumstances porous.
Think of a clever placement . Corner suspension is tried and tested. But also include plants and other decorations in your considerations, you don't want to change them.
Hammocks with stand
Which material is ideal for the frame? If it is exposed to wind and weather, you should choose either a metal frame or a foldable model. If you want to leave it outside all the time, the material of the chair should be waterproof.
How much space do you have available? Before you order a model, you should grab a ruler or tape measure, because there are both very expansive and space-saving frames.
If you have the choice, look for a model with consideration for the rest of your decoration . A wooden hammock is more suitable for the boho style, a simple metal frame with a single-colored mat for a minimalist style and you will find countless colors and patterns among the cotton hammocks for a colorful balcony.
And for both options, resilience is a criterion. Should the mat only hold you, possibly two people or half the family? Pay attention to this when choosing.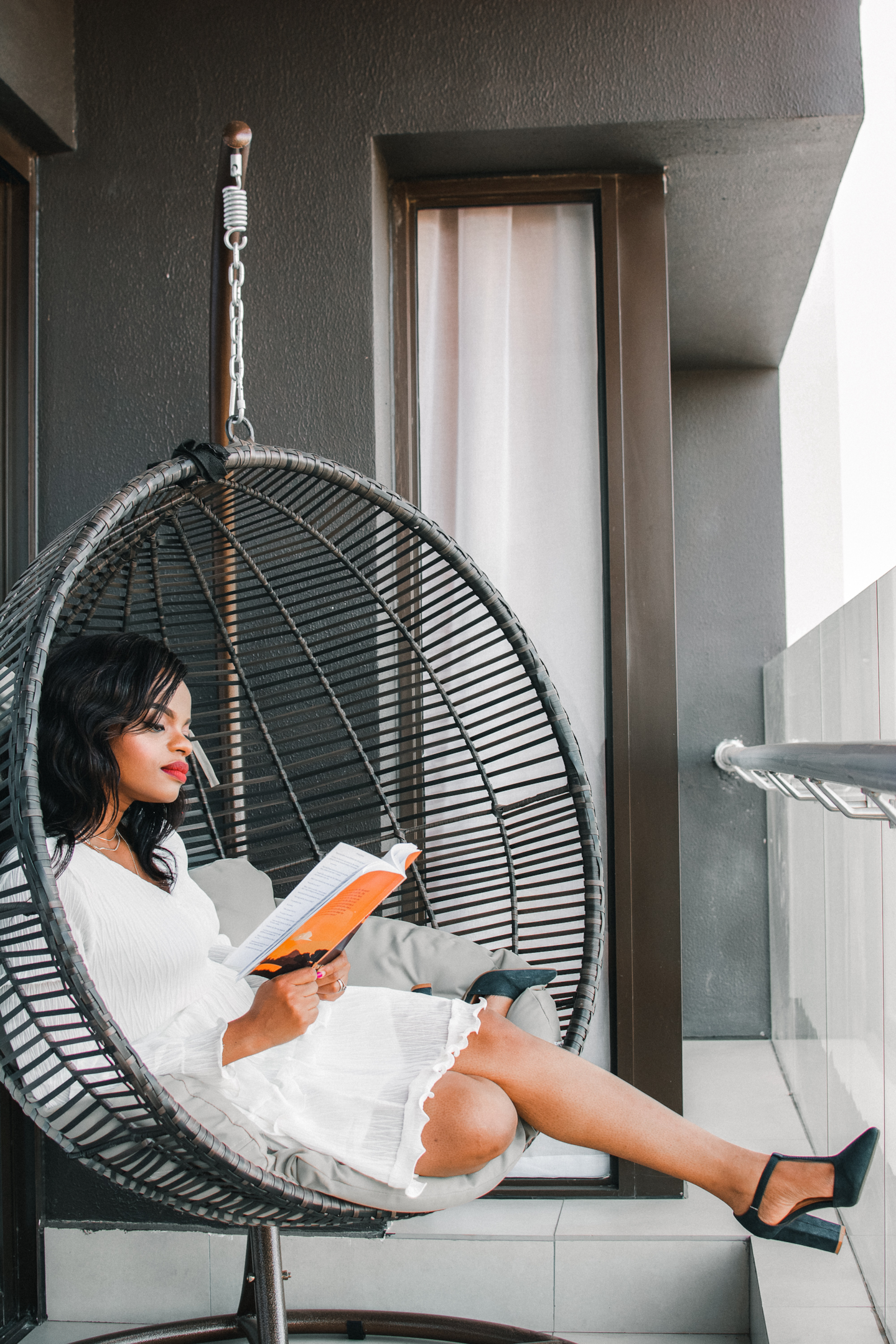 Hanging chair for the balcony
Hanging chairs are known to have sturdy hooks screwed to the ceiling or ropes wrapped around beams. After all, at one point they have to withstand not only the weight of the chair, but also that of the person sitting, and at the same time slight rocking.
But for the balcony there is also the alternative with frames. However, most need a little more space and are more suitable for larger balconies. If you have the space, a frame has unbeatable advantages: You can use the armchair inside and outside and always turn it towards the sun.
Safety also comes first here: the armchair should be stable. Some variants come with an anti-tilt device, but you can also tinker and secure the chair yourself as discreetly as possible with ropes or cable ties against the next storm.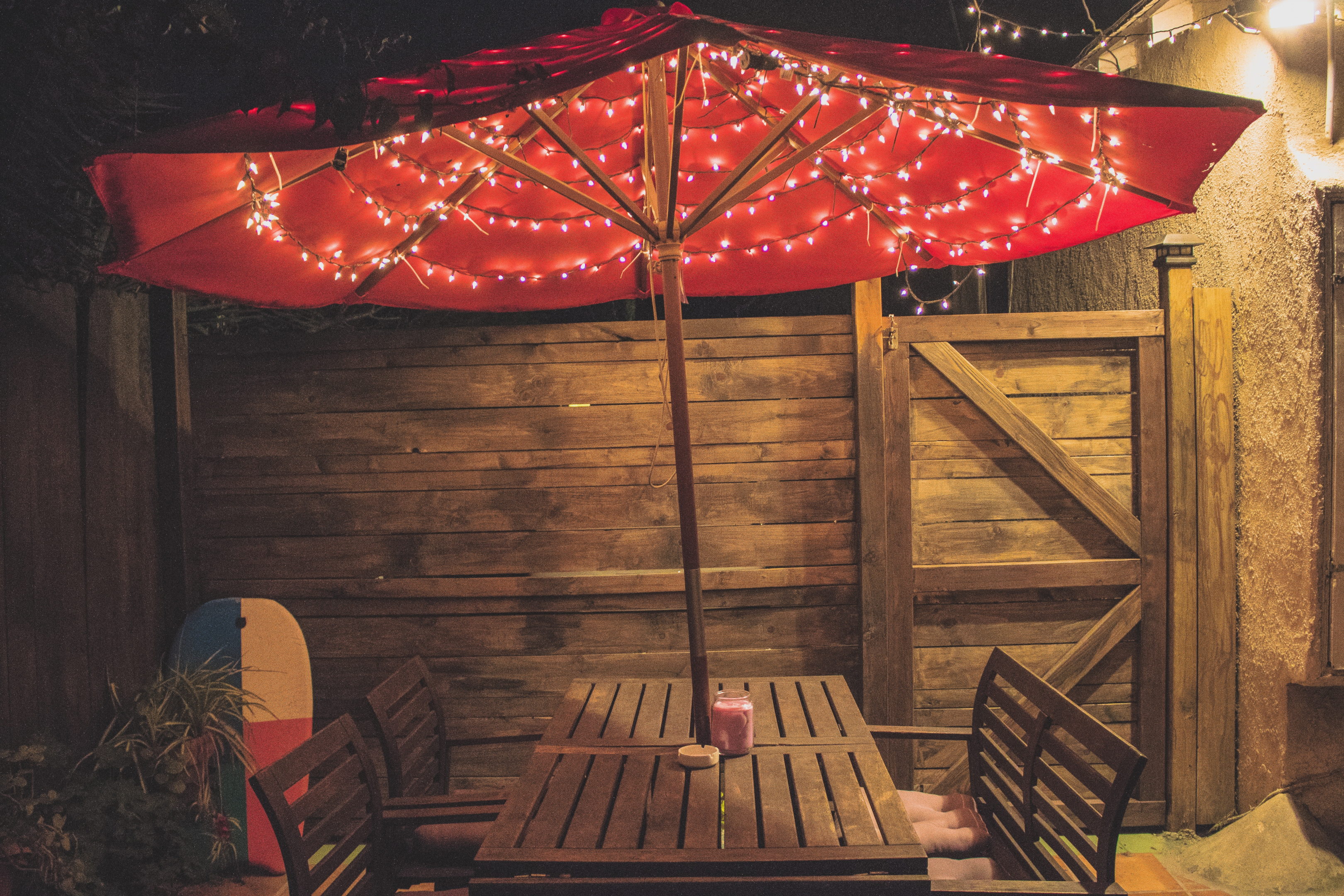 Ideas for sun protection on the balcony
We like sunny balconies, but we don't like sunburn. The umbrella is the classic for protection, you are spoiled for choice. And have you ever thought of a chic sun sail?
parasol
The large beach umbrella is rather out of place on your balcony. Look for balcony umbrellas, they also come in a variety of materials such as beautiful fabrics, colors, and styles. Tiltable parasols are particularly practical to protect you even better from the sun. Just make sure they're weatherproof or quick to dismantle. Either with a base or, to save space, by attaching it to the balcony railing with set screws.
Sun sail
Looks elegant, creates a great atmosphere and is effective: sun sails really upgrade your balcony. Depending on the variant, they are simply fixed at different points with ropes, but there are also attachment options with rods or cords, so they don't take up any space. Take a look at your balcony and consider whether you have enough fixed points for an awning - depending on the size and shape, three fastening options are sufficient.
Tip: So that nothing flies in your face, you should not leave the umbrellas or sails open.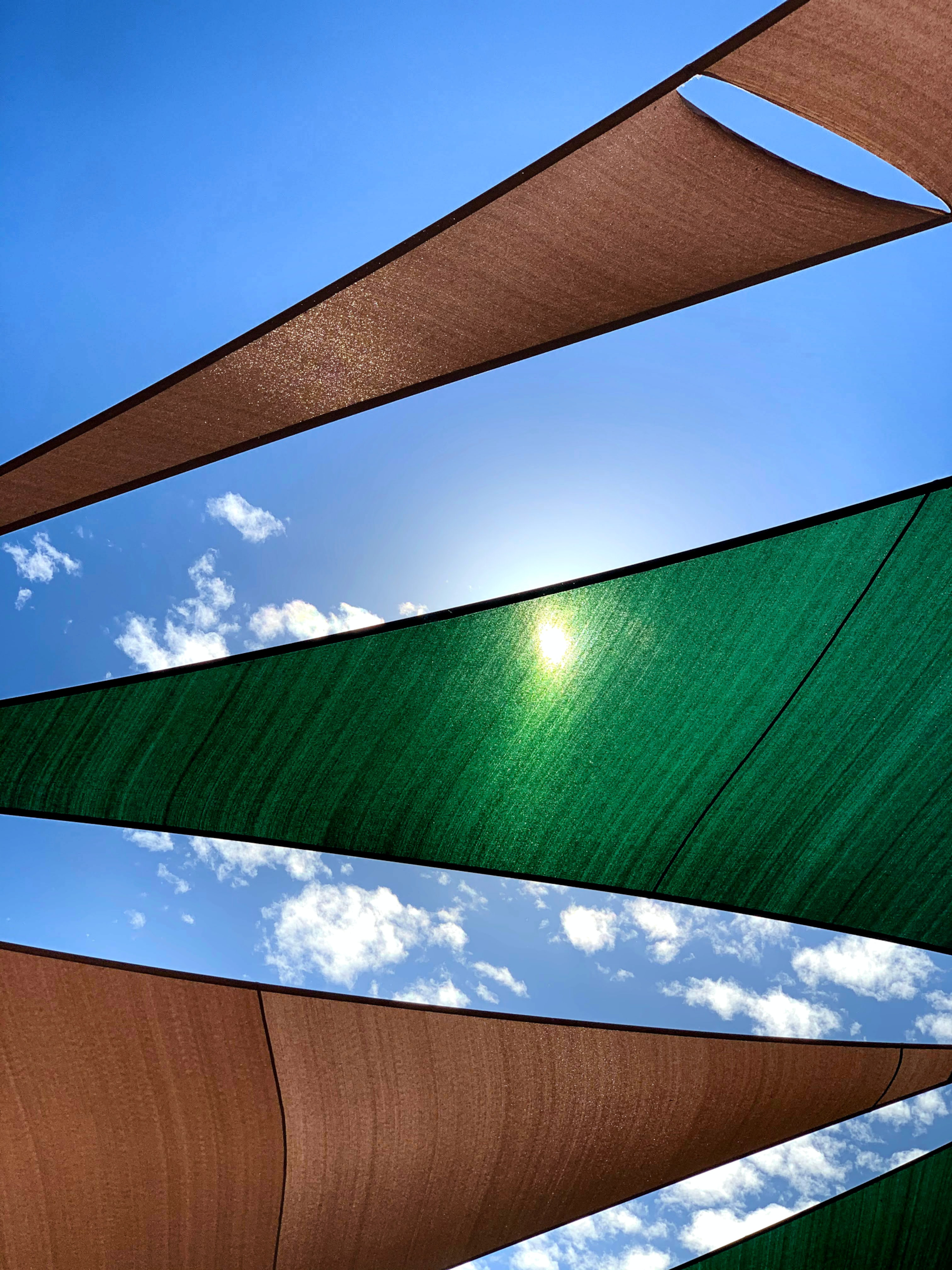 Wind and privacy protection for the balcony
A fresh breeze is good in summer, but we prefer to protect ourselves from stronger winds on the balcony. Just like from prying eyes from the neighbors. Fortunately, you can fall back on various options that can also be secured without drilling holes:
Plant
Sustainable, pretty to look at and bring nature to your balcony. Probably the most beautiful solution for privacy is planting larger plants in pots. Bamboo is ideal for this: it grows fast and tall.
Material
Just like with the sun sail, you can also use fabric for general decorative purposes in front of the parapet or balcony wall or as a privacy screen. As a DIY project, you can cut any fabric you like and press grommets into it to attach with rope. Don't underestimate the sun! If you want UV protection, you should use the right sun sail or a suitably tightly woven material.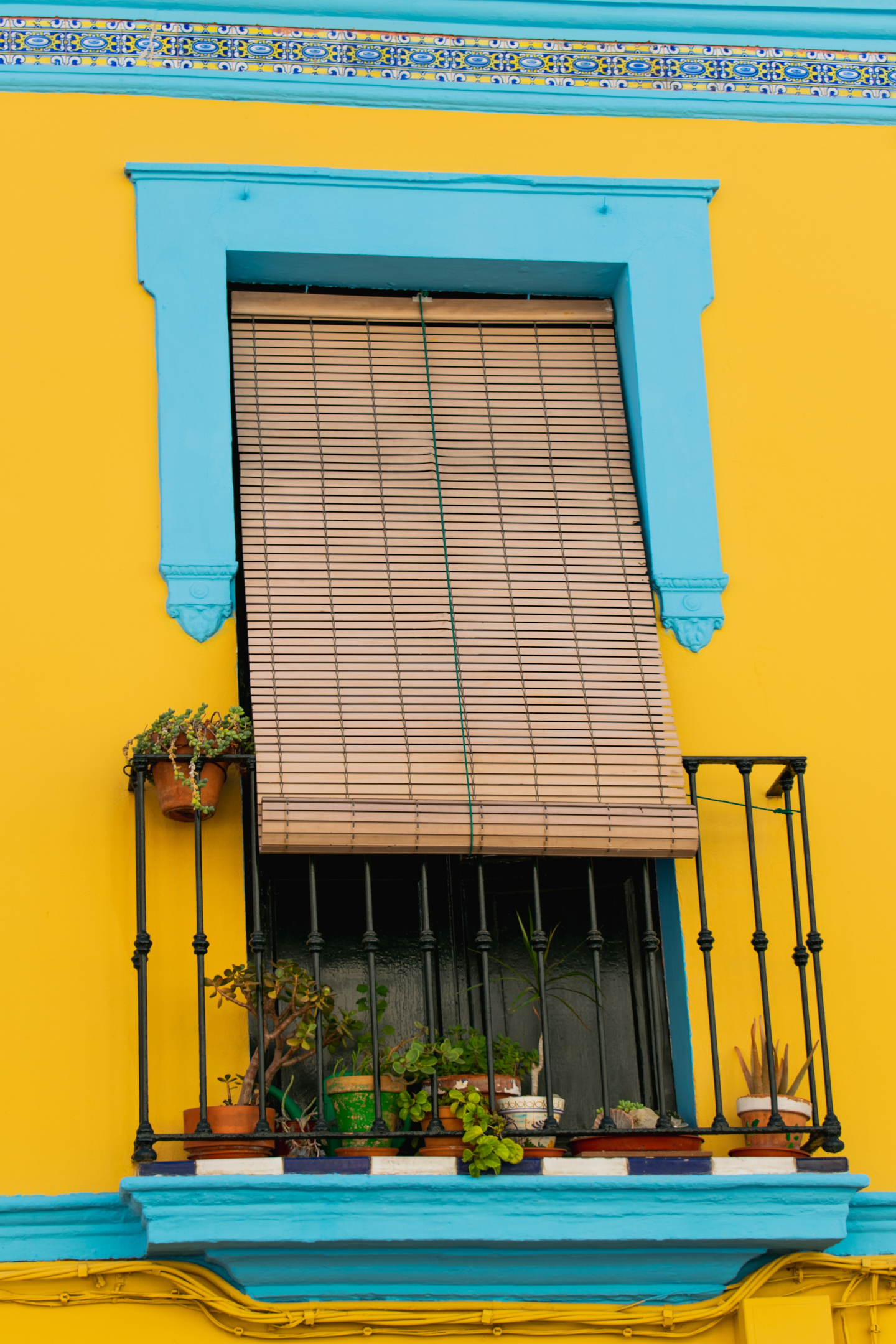 awnings
Side awnings, clamp awnings... who would have thought that the world of awnings was so diverse? Even if it sounds stuffy at first, it's worth taking a look. Maybe there is a suitable variant among the drill-free awnings for your balcony.
walls to erect
Partition walls that do not require side brackets are suitable as decoration in front of the actual balcony wall, for subdivision or as a privacy screen on larger balconies. By the way, you can also check here whether they are suitable for planting - that looks even better.
Our tip: Discreetly attached, Velcro or cable ties are the silver bullet for securing all the options mentioned here. Telescopic rods and the covered floral wire are also a practical option for hanging without damage.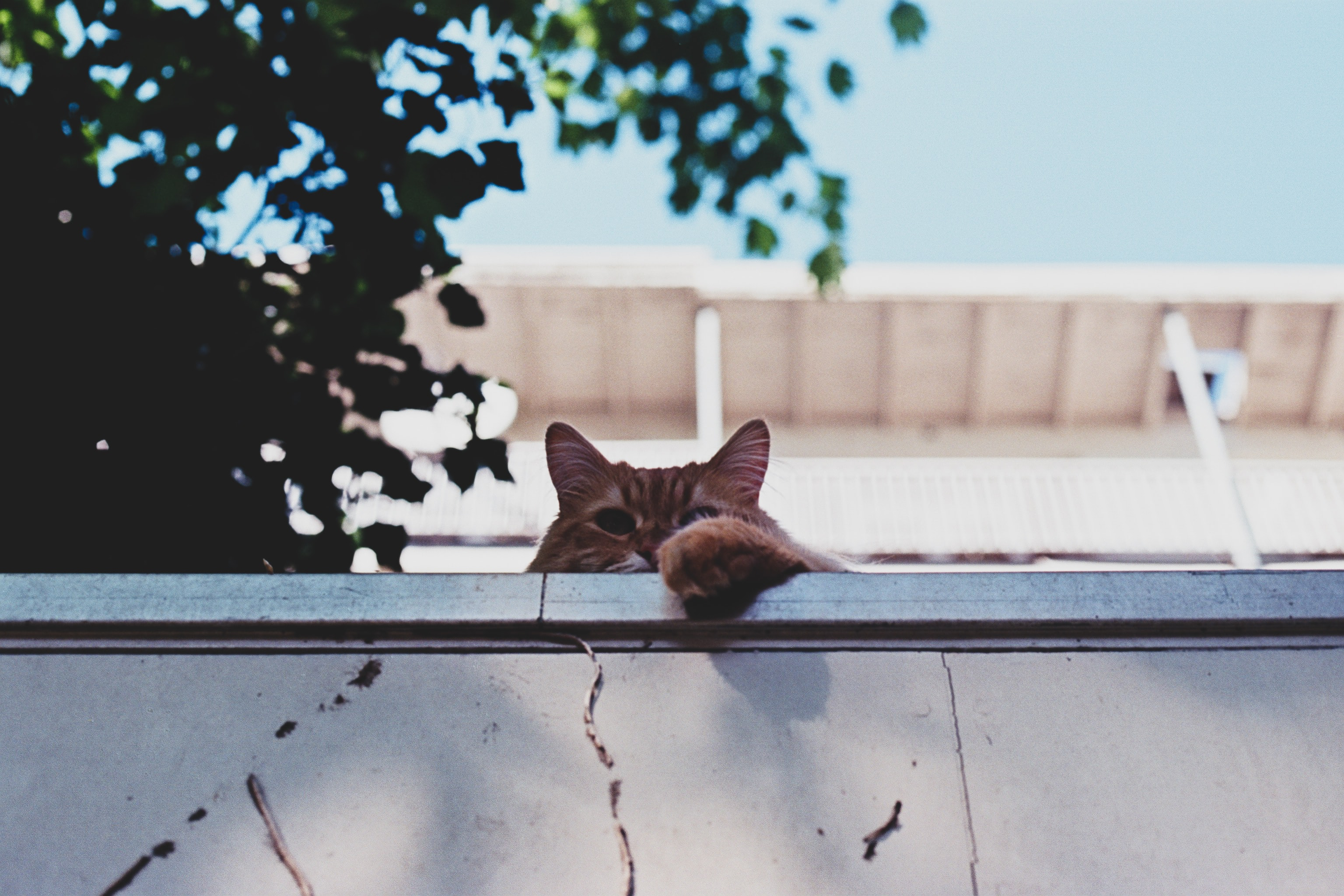 Attach cat net without drilling
Cat owners often ask themselves the question: how can they safely let their four-legged friends out into the fresh air? They are quite inventive when trying to escape and at the same time unfortunately can neither estimate height nor think properly spatially. It's hard to believe with the climbing artists, but high balconies can be dangerous.
Cat nets help. If you don't want to drill, you can use constructions made of telescopic rods, which are attached to the balcony with ground clamps when the parapets are closed. The following always applies: the net should be stretched well and of course there should be no gaps to the balcony wall.